1. When Lightining Strikes In The Middle Of The Forest
If lightning strikes in a forest and no one is around to see it, does it leave a mark?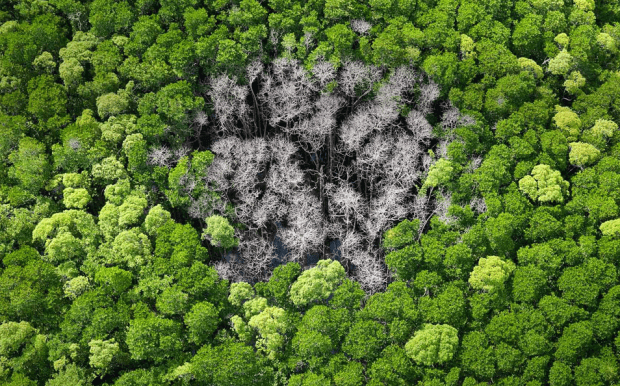 The answer is yes. This is what happens when lightning hits a patch of trees in the middle of the forest.