7. An Aerial View Of A Bridge Over A Frozen Lake
Depending upon where you live in the world, temperatures in the winter can dip into the negatives. That can cause even large lakes to freeze over.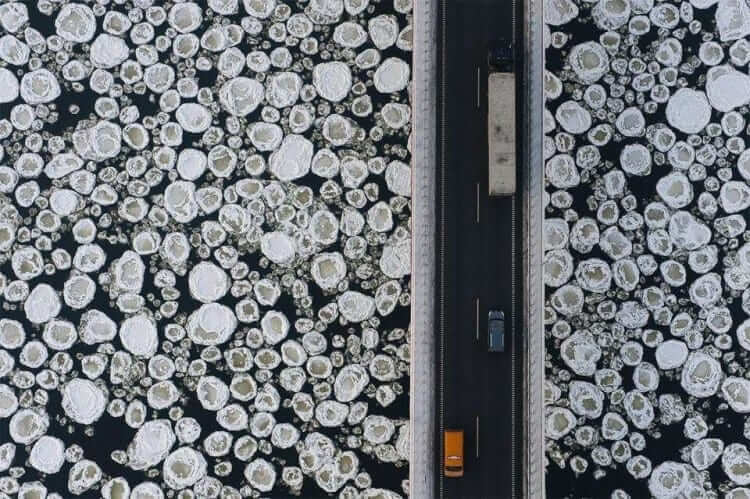 This is what one of those lakes looks like. The ice looks more like salt deposits. 
8. A Community of Igloos in Germany
It would be interesting to live in an igloo for a few days. It must get very cold inside, right?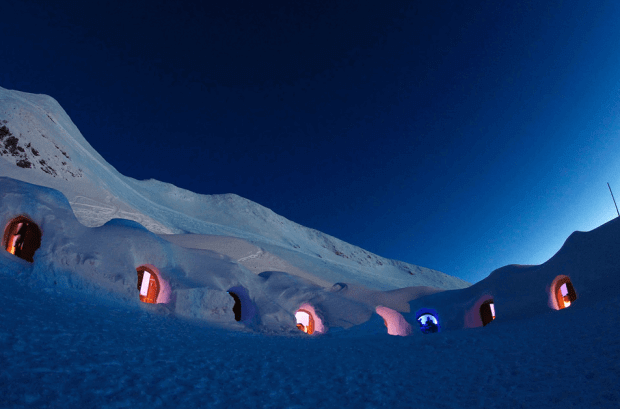 Wrong. Igloos can be 100 degrees warmer than the outside temperature. 
9. What A Space Shuttle Launch Looks Like From Space
This picture was taken by a NASA satellite when the space shuttle Atlantis was launched.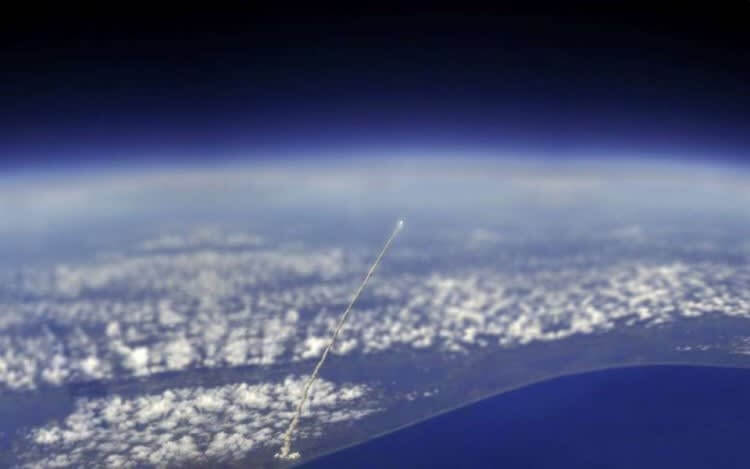 The launch looks really cool from the ground, but even cooler from space. 
10. A Wolf Made Entirely Of Pipe Cleaners
This wolf looks very realistic, and the details on it are impeccable.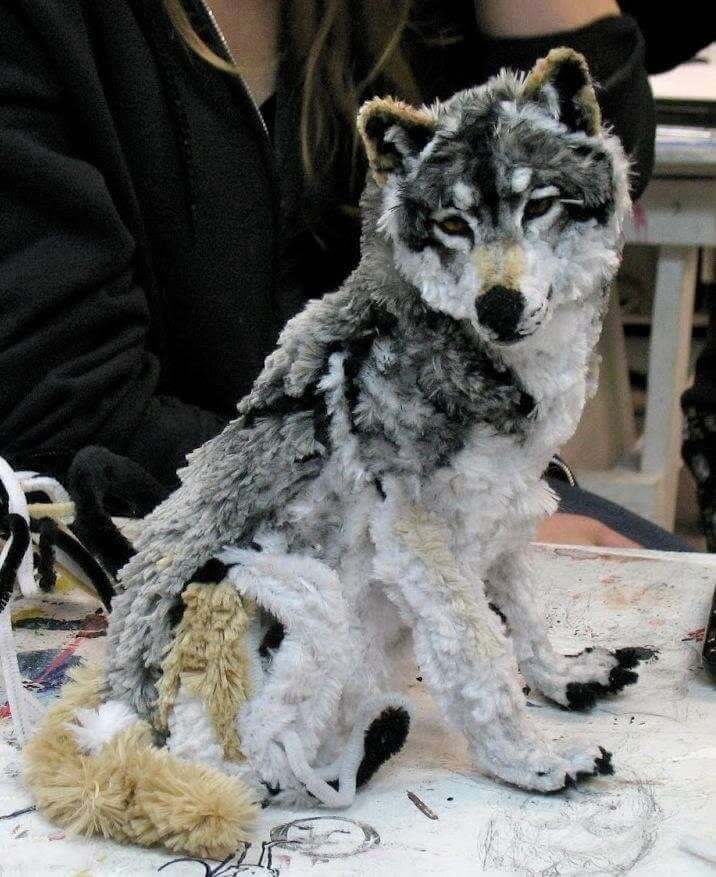 How long do you think it took someone to make this? Hopefully, it is on display for everyone to see somewhere. 
11. A Delicately Crafted Eggshell
Eggshells are extremely fragile, so it takes a skilled hand to create a delicate design like this.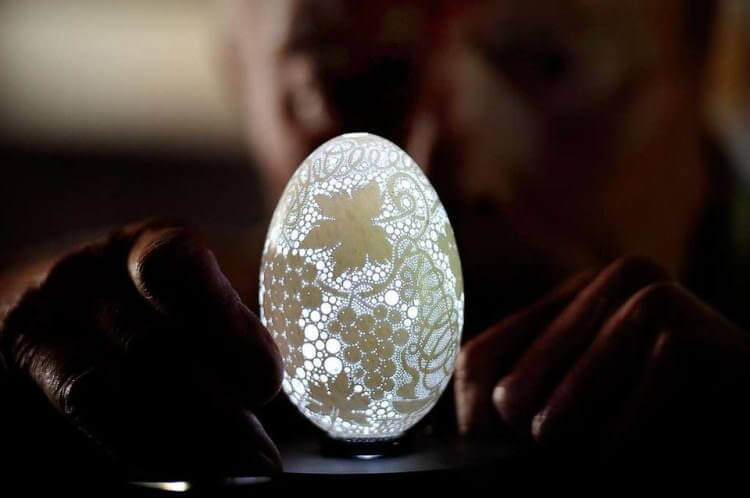 This artist managed to drill 20,000 holes into the shell without cracking it, that's incredible. 
12. A Man Standing Next To "The Door To Hell"
"The Door To Hell" is located in Turkmenistan, and it has been burning since the '60s.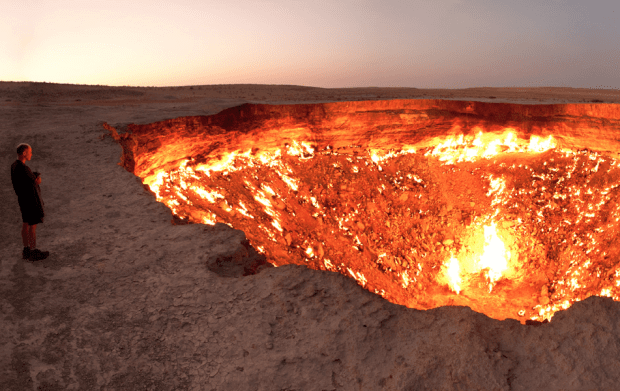 It was a natural gas field that collapsed, and scientists set fire to it to prevent the spread of methane gas.